Infinity Wood Flooring Careers
Infinity Wood Floors has a history of being one of the premier craftsman of wood flooring products throughout the country. Our top-notch manufacturing team delivers only the best solid hardwood flooring for commercial and residential markets. Infinity Wood Floors has become the measure of standard for craftsmen with endless beauty. Join our dedicated team at Infinity Wood Floors to see how you can become experienced in creating beautifully crafted hardwood floors.

We offer full on-site training, job progression and growth, production bonuses and earned incentive days. Our team is a high energy team dedicated to meeting all our product standards of quality. Our production team currently runs a full time, Monday through Friday, 6:30am-3:30pm shift. No weekends and paid holidays. If you enjoy working in a diverse environment, looking for a place to build a career and take pride in a high level of quality craftsmanship then Infinity Wood Floors is the place for you.

Start your career today and become a part of the Infinity Wood Floors team!
Current Openings
All entry level positions, full on-site training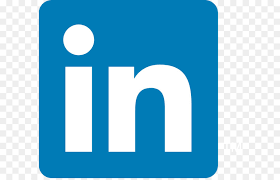 LinkedIn
Submitting Applications or Questions

Nesters
Infinity Wood Floors currently runs 5 nesting positions 8 hours per day, Monday thru Friday. Our nesting team is a key element to our Finish End. Responsible for creating the perfect grade of Oak and Maple hardwood flooring bundles for our pallets and shipment. Each nester is responsible for keeping up with production of our current wood flooring product and making sure they are creating the correct bundles to meet all our company product standards and shipping regulations. Our Nesters enjoy working as a team, working in a fast-paced environment and they are dedicated & focused on making sure their part of the Finish End process works efficiently and accurately.
Banders
Responsible for operating our banding machine which is the end of our finish line. Key member of our production team to ensure each of our flooring bundles meet IWF product standards and shipping regulations. Our banding operator enjoys working in a fast-paced environment, is knowledgeable in all our product quality standards and shipping protocols, capable of operating our banding machine, lifting our product bundles for pallet formation and is comfortable operating a forklift. Full on-site training and certification is available, individual must be a team player, responsible and dedicated to providing our IWF team support and efficiency.
Graders
Our graders currently operate as a 3-person rotating team to ensure that each of our crafted flooring pieces meet our product standards. Responsible for working in a fast-paced environment, efficiently grading each piece of flooring as it passes through this Finish End station. Individuals will be fully trained with the knowledge to perform this job accurately, following company product standards for quality and craftsmanship.